Homerun#1 at Willem Twee art space
My work is part of the exhibition 'Homerun#1, Nature' at Willem Twee art space in 's-Hertogenbosch.
"Homerun offers artists the opportunity to display their work in a special context. For the next 5 years we will bring one important piece of Dutch art to Willem Twee every summer. The first edition of Homerun has the theme Nature and the key work is "Garden Awakening" from 2018 by Marc Mulders. The work serves as a prelude to the group exhibition."
Participating artists:
Akmar, Jasper van Aarle, Michiel van Bakel, Danielle van Broekhoeven, Tessa Chaplin, Paul Corvers, Mels Dees, Gerard Van Den Dobbelsteen, Mandy den Elzen, Anjès Gesink, Fred Geven, Noortje Haegens, Jenny Imker, Bas Ketelaars, Jenetta de Konink , René Korten, Fang Mij, Marc Mulders, Kathelijne Roosen, Ies Schüte, Debbie Schoone, Shirley Welten and Helene de Winter.
1 June to 7 July 2019, opening Saturday 1 June, 3.30 p.m.
Willem Twee music and visual arts
Boschdijkstraat 100
5211 VD 's-Hertogenbosch
More about the exhibition can be found
here
Publication in GRAIN Magazine
GRAIN Magazine published a special issue! It includes my work and the other projects of New Talents 2019.
It is an online magazine so you can view the publication
here
Published video interview for BPM 2019

Recorded and edited by Juan Moncayo
Supported by Nikon Serbia, UK Stari Grad, netherlandsworldwide.nl

Interview with BNdeStem
A while ago I did an interview with BNdeStem, about my work and experience in Belgrade. This interview was published in many local newspapers, and you can read it also online (Dutch only).
You can read the whole article
here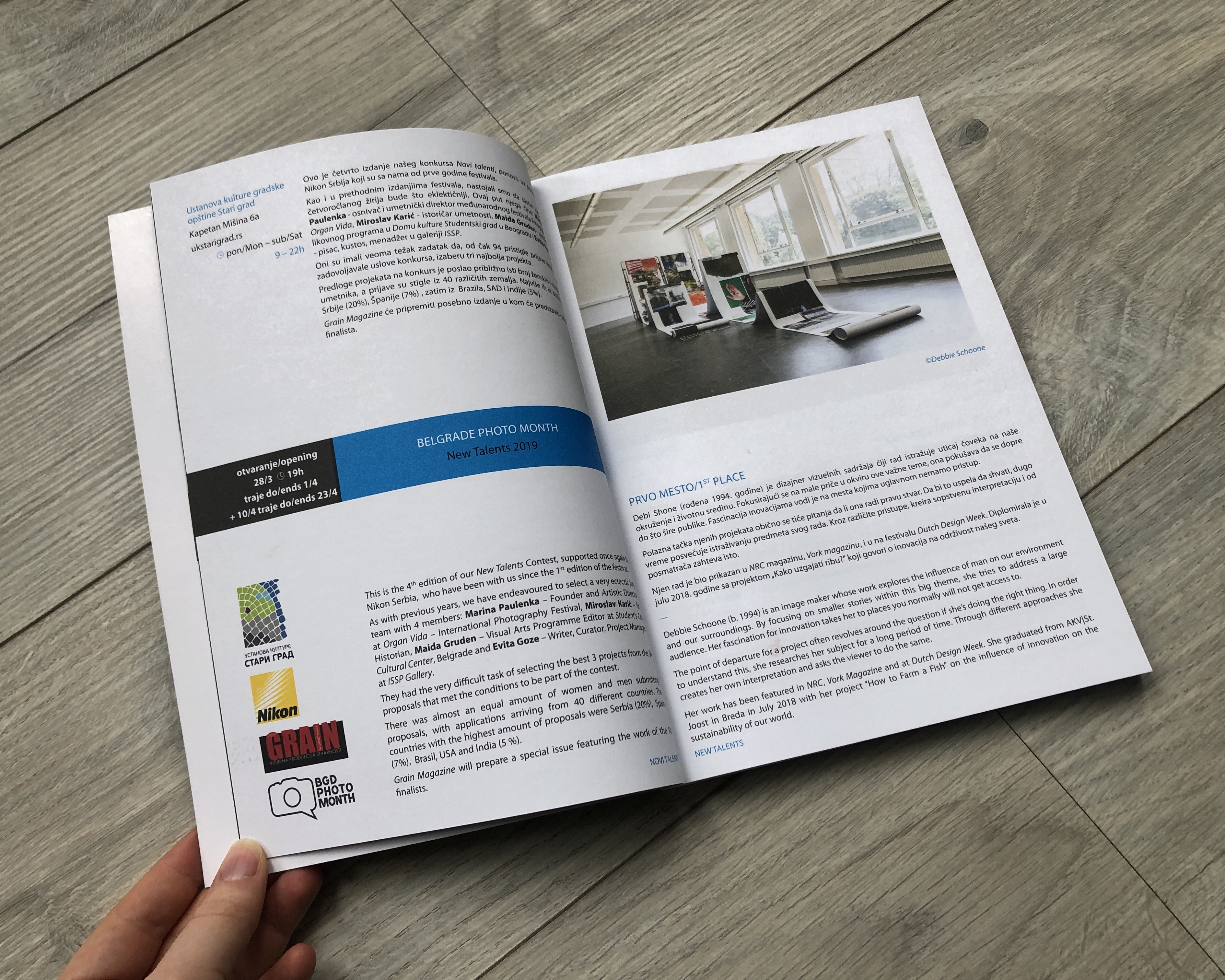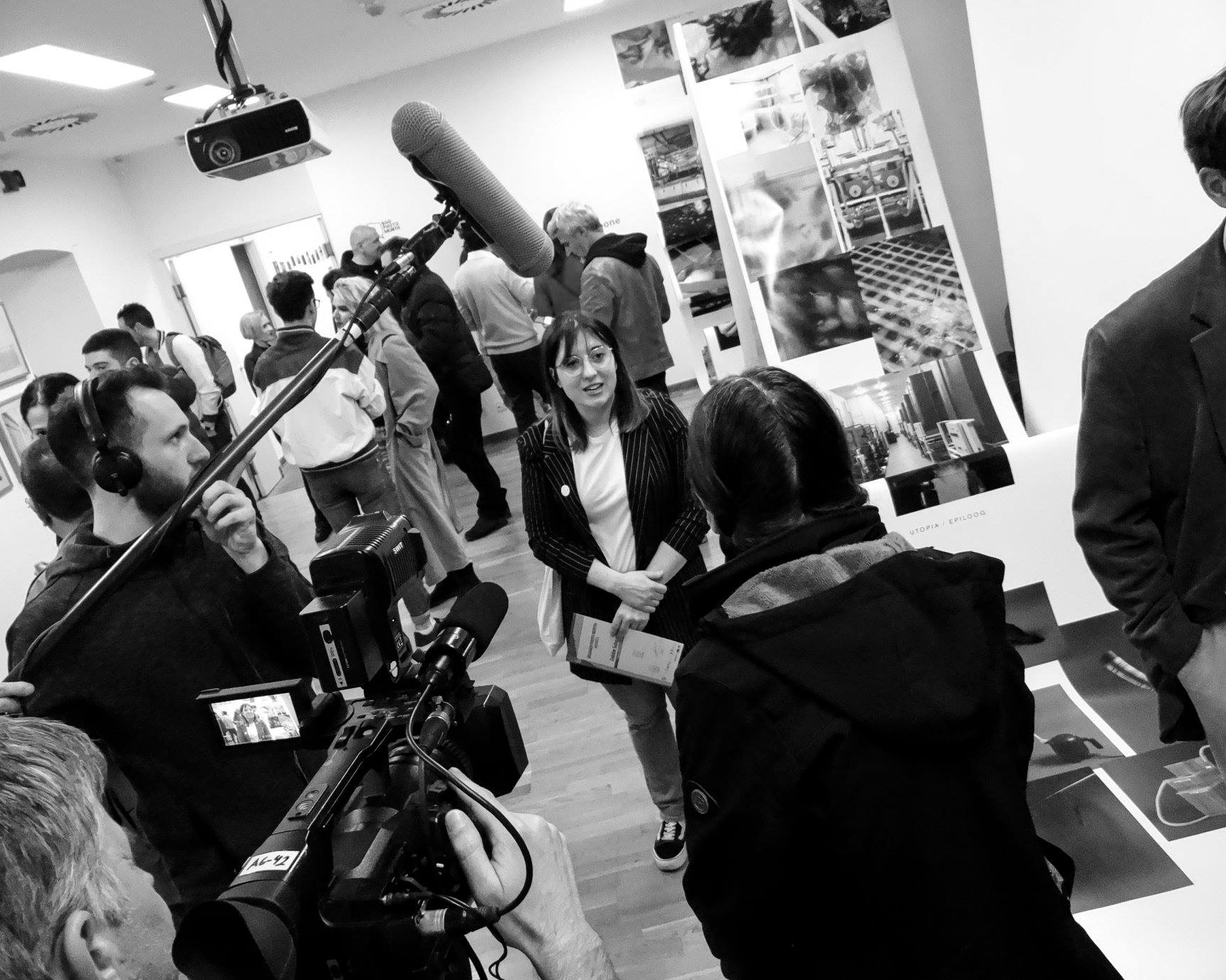 © black and white pictures by Grebo Gray
Belgrade Photo Month New Talents 2019
I can finally let you know that I am the Belgrade Photo Month New Talents winner! They received 94 proposals: 51% female and 49% male applicants. 20% from Serbia, 8% from Spain, and around 5% from USA, Brasil and India. In total 40 different countries were represented.
I was invited to come to Belgrade to attend the opening of the festival. Four days full of photography, an interview with the Serbian national television, exploring the city and meeting new people, it was amazing! The exhibition is on show from 28 March until 19 April at Ustanova Kulture Stari Grad in the center of Belgrade, Serbia.
Thanks to the team of
Belgrade Photo Month
and the
Embassy of the Netherlands in Serbia and in Montenegro
for making this trip possible.